WebCamp Ljubljana is the unconference where Web developers share knowledge, experience, and vim configurations.

It's organized by the community for the community. There will be over 300 attendees from Slovenia and the region. All talks will be in English.

Topics that will be covered are: Front end, Back end and DevOps. There will be three tracks: Front-end, Back-end and DevOps. And the fourth, most important one: Good Time with old and new friends, good coffee and lots and lots of discussions with interesting people.

We want our events to be open and welcoming to everyone, so we ask you that you follow our Code of Conduct.
Location and Tickets
When: 12th March 2016
Where: Faculty of Computer and Information Science, Ljubljana
Cost: free, but you need a ticket

Tickets will be available in February 2016. We'll announce them only on the mailing list.
Make sure you subscribe.
Higlights from 2015
Check out talk videos
Sponsors
Toptal is a community of the smartest freelance designers and software engineers in the world, all of whom must pass a rigorous screening process to be admitted, and its community operates from 93+ countries and hosts frequent meetups, tech talks, and conferences all across the world. With backing from Andreessen Horowitz, Adam D'Angelo of Quora, and others, Toptal connects thousands of elite freelance developers to over 2,000 clients including large enterprise companies such as J.P. Morgan and Pfizer, tech companies such as Airbnb and Zendesk, and numerous startups, providing world-class solutions that meet the most complex and challenging requirements.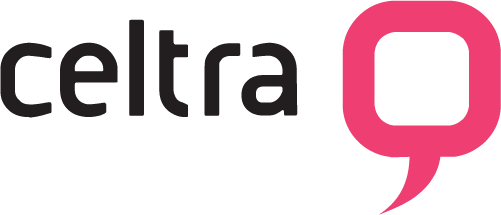 Celtra empowers agencies, media suppliers and brand leaders alike with an integrated, truly scalable cross-screen HTML5 technology for brand and video advertising. The creative platform for display and video brand advertising, improves the quality of the message & the way the message is presented to consumers. AdCreator is built to run large-scale and complex campaigns. It is a single platform for streamlined ad creation, performance optimized serving and consolidated reporting with common metrics across all screens.
Celtra is one of the fastest growing companies in mobile advertising today. AdCreator, our award-winning platform for creating, serving and analysing mobile ads is powering 5000+ brands such as Unilever, Coca Cola, AT&T, Kraft, P&G, Nike, Intel and many others.
Our engineers spend their days building a product we all love and share a passion for, making mobile browsers jump through hoops, making big data look small and doing the humanity a favor by making it incredibly easy to build ads people actually tap on.
Our offices in Ljubljana, Boston, San Francisco, New York, Los Angeles, Chicago, London and Sydney are always full of talent, laughter, action, innovative ideas and snacks.
@celtramobile
celtra.com
celtra.com/about/blog

The relentless march of technology and its ever growing cacophony of messages and notifications are making collaboration harder than ever. Communicating has become a cause of stress rather than something we should all enjoy. 4th Office, a Slovenian company based in London, UK is upgrading your email experience by adding an intelligent communications assistant, called Scarlett, to your email. She ensures you never miss follow ups or get distracted on the go.
The company is funded by Ben White and Notion Capital in the UK as well as RSG Capital in Slovenia to transform the way we organise and communicate online. Our offices in Technology Park, Ljubljana and Second Home, London are filled with young, international talent ambitiously building the ultimate lifehack.
Contact
Phone: 041 893 765 (Jure Čuhalev)
Team
Mojca Berce
Jure Čuhalev
Sabina Hosta
Klemen Robnik
Ana Sustič
Talks committee
Swizec Teller
Erika Pogorelc
Brian King
Miha Rekar